"This school community promotes the safety, wellbeing and inclusion of all children"
Principals welcome
ENROLMENTS FOR 2022
Applications for our 2022 enrolments are now open until Friday, 21st May. 
We are looking forward to welcoming everyone to our Open Day on Wednesday, 5th May.
Our enrolment interview's will commence from 24th May – 4th June.
Letter of Offers will be sent out on 19th June 2021 and acceptance letters must be returned by 25th June.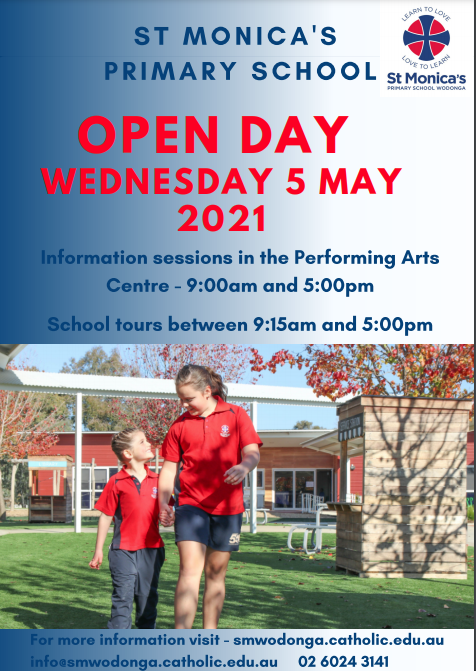 Our school motto is —

Learn to Love, Love to Learn.
From Foundation to Grade 6, every student's learning journey is supported and celebrated.
Visit Us

We look forward to welcoming you to our school for a tour led by one of our proud Grade 6 students.
Enrolments

Join the St Monica's community. We value every child at St Monica's, and we care deeply about their education.